It can be tempting to sell your clients the most budget-friendly option: pre-owned homes that come in at a lower price point than newly built homes.
But providing your clients with the best service means that you understand the costs of building a new home (and the time and money saved by building new) and educate clients about the true cost of homeownership, so they can make fully informed decisions about whether to purchase a new or existing home.
All-New Everything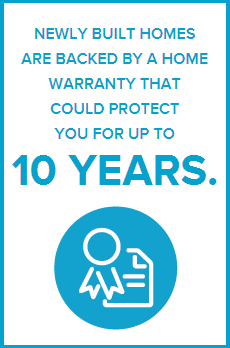 One reason new homes cost more than resale homes is because buyers are getting all-new everything and the opportunity to personalize the home to fit their needs and tastes. Compared to a resale home, the costs to make repairs and upgrades to an existing home quickly become more expensive than a new hme that has all the desired features built-in. Also, remodeling can be time-consuming and frustrating.
Bunni Longwell, of Keller Williams Realty in St. Petersburg, Fla., notes that her clients appreciate that a new home means "no weekend trips to one of the big box hardware stores. Usually the builder will warranty the home for a year or more after the purchase. If anything should need attention, the builder is there to repair or replace it."

Community Amenities
New-construction homes often offer community amenities, which also affects the homebuyer's budget. For example, a community pool and fitness facility means that buyers don't need to pay for a membership elsewhere.

"In my experience, while community amenities are important, finishes are more important," says Chris Morenza of RE/MAX Gold in Miami, Fla.
Lower Monthly Bills
Another reason new homes cost more than resale is because they include the latest building technology to ensure a comfortable and energy-efficient home. "Some of the advantages of owning new-construction homes are the energy-efficient features, which lower electric and gas bills, not to mention the higher-grade materials that can handle strong weather conditions," says Jennifer Ayyad, of Nathan Grace Real Estate in Dallas, Texas.

Because more people want to reduce their carbon footprint, new construction's appeal has grown. "Plus, (because) new construction is up to code, there are fewer health and safety hazards that can take place," Ayyad continues.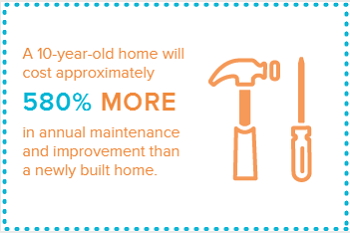 Personalization and Floor Plans
Buyers of new homes pay a premium for the option to personalize their home through options and upgrades. In each market, the way clients scrutinize these options can vary. But, that premium means the home will fit the client's needs and won't require simply putting up with imperfections in a resale home.

Reba Miller, founder of RP Miller Realty Group in New York, finds that some of her foreign buyers who aren't going to be living in the space year-round have a general preference for new condos with modern finishes.

Vadim Bulavchik, CEO of Diamond Centurion Group, also notes that his clients in Miami and New York have a short list of needs: "They are looking for turnkey properties, homes in move-in condition with modern kitchens, appliances and bathrooms. They have very little tolerance for renovations, imperfections or obsolescence. It's usually very straightforward because of the lower overall inventory."

However, Brian E. LeBow of Coldwell Banker in Arcadia, Calif., has clients looking for lifestyle-oriented new homes with a lot more options. Their checklists include guest houses, master bathrooms with separate his-and-hers restrooms, custom built-in and recessed lighting, custom fireplaces with marble mantels, kitchen islands, stone countertops and built-in butcher blocks, home theaters, built-in security systems, tile roofing, window sunscreens, sealed garage floors, built-in sound systems, closet organizing systems, solid core doors, as well as energy-efficient appliances and insulation.

Ayyad's clients in Dallas like having their choice among a variety of layouts and floor plans, as well as choice in lot and lot sizes. "Too often, my buyers who purchase an older home end up with a less-functional layout. They end up having to knock down walls or find outside storage because they aren't able to utilize the space," says Ayyad.
Unexpected Costs
Kelly Hager, of The Kelly Hager Group in Chesterfield, Mo., does caution new homebuyers to check for items that aren't included in the price, such as blinds, sliding glass shower doors or even landscaping. These items can be negotiated into the cost of the home, but only if you're aware that they're missing.
Show Clients Both New and Used
"In my experience, if a client is looking to purchase a home in an area that offers both new construction and older construction, more than likely, if they know the costs benefits to purchasing a new home, they prefer new construction," Ayyad says.

When Ayyad's clients look at the higher price tag of new homes, they usually want to be assured that the builder is reputable and that the construction is high quality.

"As long as the builder is reputable and does a quality finish, I find that buyers are much more willing to purchase a new home, she explains.