As 2016 approaches, it seems that the new year will bring with it a segment of new homebuyers who were chomping at the bit (Millennials!) for the last few years, higher interest rates and a continued steady recover of the economy.
But, what does all of this mean for the new-home market?
Below, seven top real estate professionals from across the country tell us what they think is in store for the new-home market in 2016:
Debbie Drummond, Realtor with Simply Vegas in Las Vegas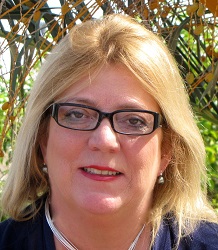 New home builders have learned to compete with resale prices over the past few years. Buyers like the incentives builders offer. Add lower maintenance costs and better energy efficiency. New homes can be the best deal. Builders are offering some great design options — open floor plans, glass garage doors, disappearing walls of glass.
Finishes that are found in luxury homes are trickling down to more affordable homes. It's exciting to see today's new construction options. Next year, we expect to see more Las Vegas builders offering contemporary finishes. Buyers will likely pay more for a home in 2016 than they did in 2015.
Ron Feir, Realtor/Office Manager for Greenspan Brokerage in Pahrump, Nev.
In 2016, I foresee a slight shift from new construction to resale homes for several reasons. Primarily, space for new-home communities is declining. The land available for new-home communities is moving farther from the city center. Additionally, resale homes have upgrades and amenities included in the price such as pools, spas, granite, etc. Last, Millennials buyers tend to choose more urban neighborhoods close to work and entertainment.
Given these facts, I believe that the future for new construction, in southern Nevada, will eventually move to the nearby town of Pahrump.
Bill Gassett, top real estate agent in Franklin, Mass.
New construction has been very vibrant in my area. This was not the case during the market correction from 2007-2012. In fact, there were many long-time builders that went out of business. The construction industry was at a standstill because construction costs were still high, but property values were dropping like a stone.
This has changed dramatically and there is quite a bit of building going on now. Some of the more-established national builders like Toll Brothers and Pulte are here, along with a host of quality local builders as well. Moving forward, 2016 looks like another strong year for new construction.
Rachel LaMar, Broker and Attorney with LaMar Real Estate, Inc., in San Diego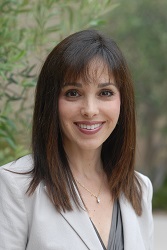 In general, I believe the 2016 new-home market forecast will be positive, but will depend on several factors, including region, inventory/supply and affordability. Here in North San Diego, there is a low supply of current new home projects, due to development capacity, but demand is high.
Many buyers choose to await completion rather than purchase current resale homes due to upgrades and environmentally friendly features, especially with offered builder incentives and competitive pricing. Due to current inventory and demand levels, I think we will see a steady growth in the new-home market, with a slight increase in 2016.
Mike Minihan, managing broker of Terrace 24 in Atlanta, Ga.
New home sales will continue to be very strong in 2016. Growing metro areas like Atlanta are still experiencing a housing shortage since we went half a decade or more with little to no new home building while still experiencing population growth in the metro area.
All of these new people still need houses and there aren't enough to go around. Pair that with the continued low levels of inventory in the resale market and it's any good home builder's game to lose in 2016.
Paul Sian, Realtor with HER Realtors in Cincinnati, Ohio
With the economy still on pace for growth, the new-home market should continue to show similar strength as it did in 2015. The strength of the economy has the Federal Reserve thinking about raising interest rates.
While raising interest rates can slow down economic growth, the Federal Reserve will proceed at a very slow and cautious pace. Small rate hikes should encourage people who are interested to step into the market and purchase new homes before much higher rates are implemented.
Sharon Voss, 2015 President of the Orlando Regional Realtors Association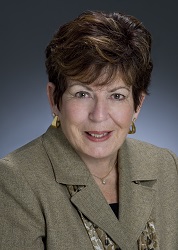 I expect the Orlando area's new-home sales to be robust in 2016, due in no small part to a shortage of existing-home inventory. Newly constructed condos are particularly ripe for a surge in sales, thanks to positive movement on several bills seeking federal housing program reforms that ease restrictions on this sales type.
Orlando's lack of existing single-family inventory in the lower price categories, pent-up demand from first-time homebuyers and growing Millennial preference for an urban setting will also contribute to condos becoming the most viable option for a large group of potential buyers.